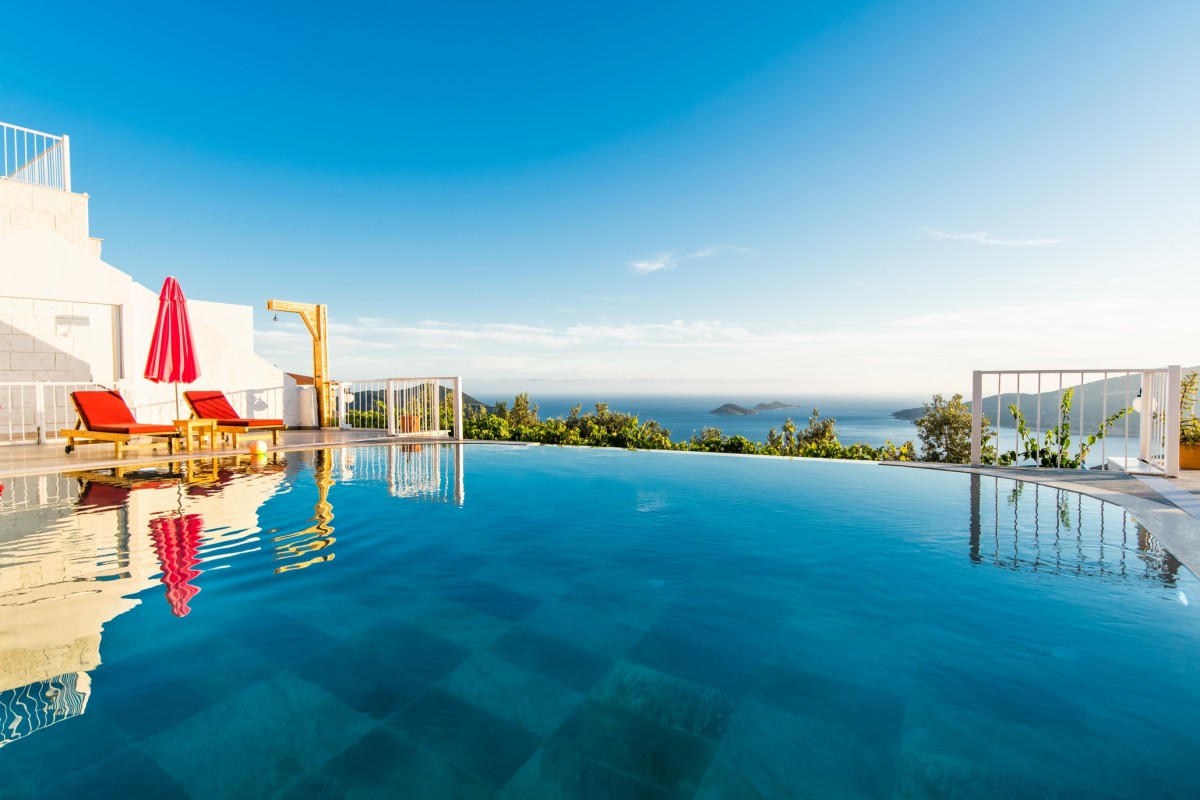 Villa Rental Shortcut
Rental Villas in Kas, Kalkan and Fethiye
Featured Villas
Holiday Villas We Choose For You
Holiday Destinations
Regions Of Our Holiday Villas
Villa Types
Villa Types Separated By Their Features
Kaska Villa
Villa rental shortcut
Perhaps the most enjoyable way to take the tiredness of the whole year is to rent a villa. Have ever you tried to make your holiday in the villa? Would you like to feel the comfort of your home on holiday? We have started to expand our service in the region of Kaş and Kalkan. Wake up to a morning view of the sea, watch your children spend a pleasant time in the garden of your villa with private pool, taste the taste of the BBQ's burned by watching the sunset with your friends, cool off in the pool with the warmth of sunbathing in the day, enjoy the unseen pool on your honeymoon, enjoy the indoor heated pool in winter, enjoying the landscape and rain; A lot of different emotions like present in this holiday sense. As Kaska Villa family, our goal is to offer you a selection of villas starting from the Kas and Kalkan regions where we are local; to offer an amazing holiday in this beauty on earth.
Guest Reviews
Guest Reviews Of Our Villas
Villa Belkız
Menderes
güzel birtatil geçirdik manzara güzel villa güzel evsahipleri daha güzel tereddütsüz gidebileceniz bir yer.
Villa Kaputaş 1
Volkan
Herşey güzeldi . Çok keyif aldık.iyice dinlendik herşey görüldüğü gibi güzeldi.
Mustafa Özdemir
Haziran ayında 4 gün konakladık. Herşey harikaydı. Elinize sağlık. Tertemiz bir tatil geçirdik.
Villa Maba
Yasin solmaz
Kaska villaya cok tesekkurler.Ev sahibinden daha samimi icten yardimci oldu.
Villa Xanthos
Mehmet emin afşar
Her şey beklediğimizden de güzel di fiyatına göre çok lüks
Villa Beyaz
Mesut Kul
Villanın konumu ve manzara çok güzeldi. Sadece mutfak ürünleri pek hijyenik değildi. Bunun dışında çok memnun kaldık.
Villa Familya
Uğur Dağ
Tertemiz villa, tertemiz bir havuz, mükemmel insanlar ve imkanlar. Herşey çok güzeldi. Seneye görüşmek üzere.
Villa Yakamoz Dalyan
nurhan özdemir
Çok güzeldi çok temizdi ve herşey dört dörtlüktü
Villa Efdal
Murat Coşkun
Herşey çok güzeldi. Özellikle villa sahiplerinin ilgisi çok iyiydi. Bu tarz tatillerde her zaman ilk tercihimiz olacaktır.
Villa Beyaz
Atilla şahin
Çok güzel tatildi özellikle nezihi beye teşekkür ederim
Villa Familya
Yaşar Büyük
Herşey çok güzeldi çok teşekkür ederiz
Villa Kristal
Merve Keskin
Herşey hayal ettiğimiz gibiydi. Tekrar gelmeye değer! Çok teşekkürler ☺️