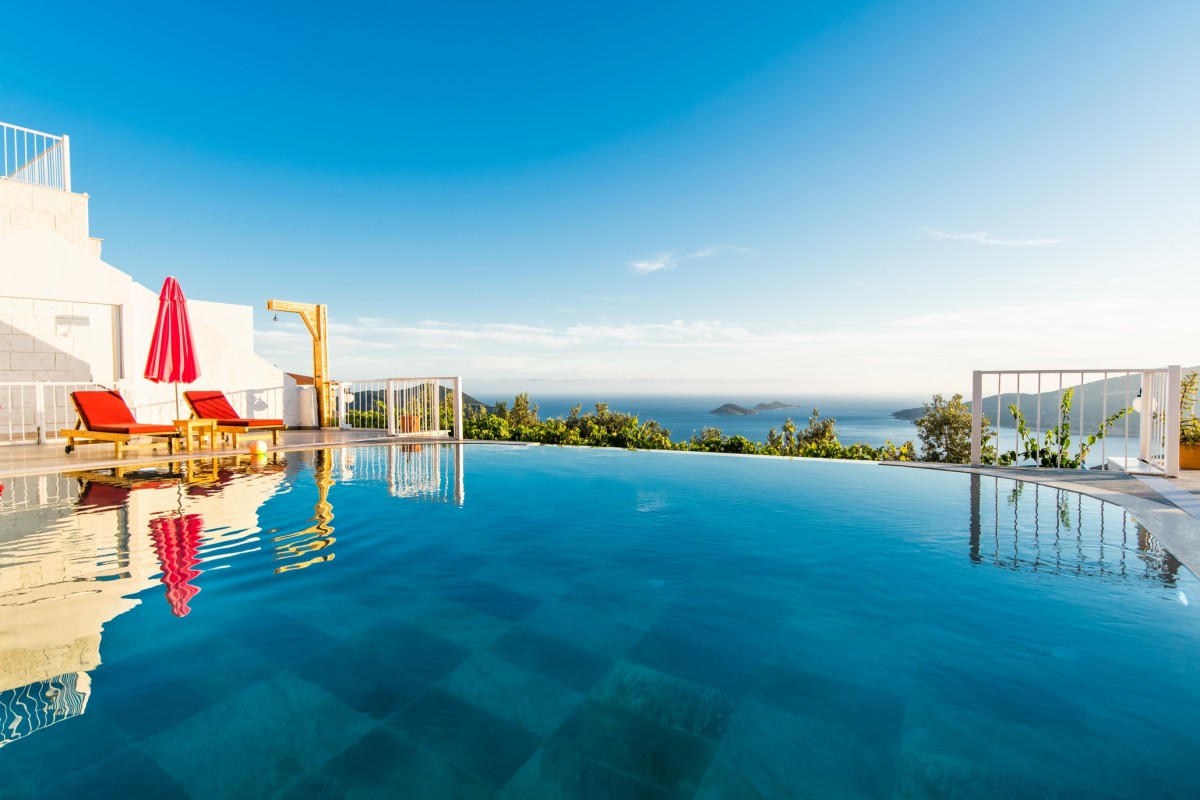 Villa Rental Shortcut
Rental Villas in Kas, Kalkan and Fethiye
Featured Villas
Holiday Villas We Choose For You
Holiday Destinations
Regions Of Our Holiday Villas
Villa Types
Villa Types Separated By Their Features
Kaska Villa
Villa rental shortcut
Perhaps the most enjoyable way to take the tiredness of the whole year is to rent a villa. Have ever you tried to make your holiday in the villa? Would you like to feel the comfort of your home on holiday? We have started to expand our service in the region of Kaş and Kalkan. Wake up to a morning view of the sea, watch your children spend a pleasant time in the garden of your villa with private pool, taste the taste of the BBQ's burned by watching the sunset with your friends, cool off in the pool with the warmth of sunbathing in the day, enjoy the unseen pool on your honeymoon, enjoy the indoor heated pool in winter, enjoying the landscape and rain; A lot of different emotions like present in this holiday sense. As Kaska Villa family, our goal is to offer you a selection of villas starting from the Kas and Kalkan regions where we are local; to offer an amazing holiday in this beauty on earth.
Guest Reviews
Guest Reviews Of Our Villas
Villa Amanda Carry
Hadenur Eroguz
Merkezden uzak olmasi ve wifi olmamasi dışında keyifli bir tatildi. Doğa ile iç içe keyifli bir tatildi. Teşekkürler Kaska Villa
Villa Kaputaş 2
Arzu
Konumu güzel bi yerde sessiz sakin kafa dinlemek için uygun bir yer
Villa Değirmen 2
Bedirhan Ağca
Kaska ailesine bu güzel tatili yapmamıza vesile oldukları icin teşekkür ederiz. Güvenle gelebilirsiniz.
Villa Beyaz
Sinan
Yorumsuz herşey için teşekkürler kaskavilla tatil muhteşemdi.
Villa Belkız
Hayrunnisa ZEREN
Aynı villada ikinci kez kaldık. Yine çok güzel bir tatil geçirdik. Çok teşekkür ediyorum.
Villa Xanthos
Mehmet emin afşar
Her şey beklediğimizden de güzel di fiyatına göre çok lüks
Villa Familya
Mina Damla Göçmen
Her şey çok güzel, villa sahibi çok ilgiliydi çok memnun kaldık tekrarı olacak
Villa Familya
Münire tekin
Gerek manzara gerek ev, havuz temizliği oldukça memnun kaldık konumuda gayet güzeldi teşekkürler
Villa Seboş
Ayberk Özbaş
Harika bir tatildi bizim için. Her şey için çok teşekkürler.
Villa Kristal
İbrahim şahoğlu
O kadar ilgililerdiki çok memnun kaldık kaldığımız yerin temizliği çalışanların ilgisi on numaraydı
Villa Ali İhsan Paşa
Muharrem Sevincli
Villa çok güzel sakin ve güzel dinlenmek için bire bir
Villa Belkız
Songül Ateş-Kurt
Çok güzel bir tatil geçirdik çok memnun kaldık ve herkese tavsiye ederim