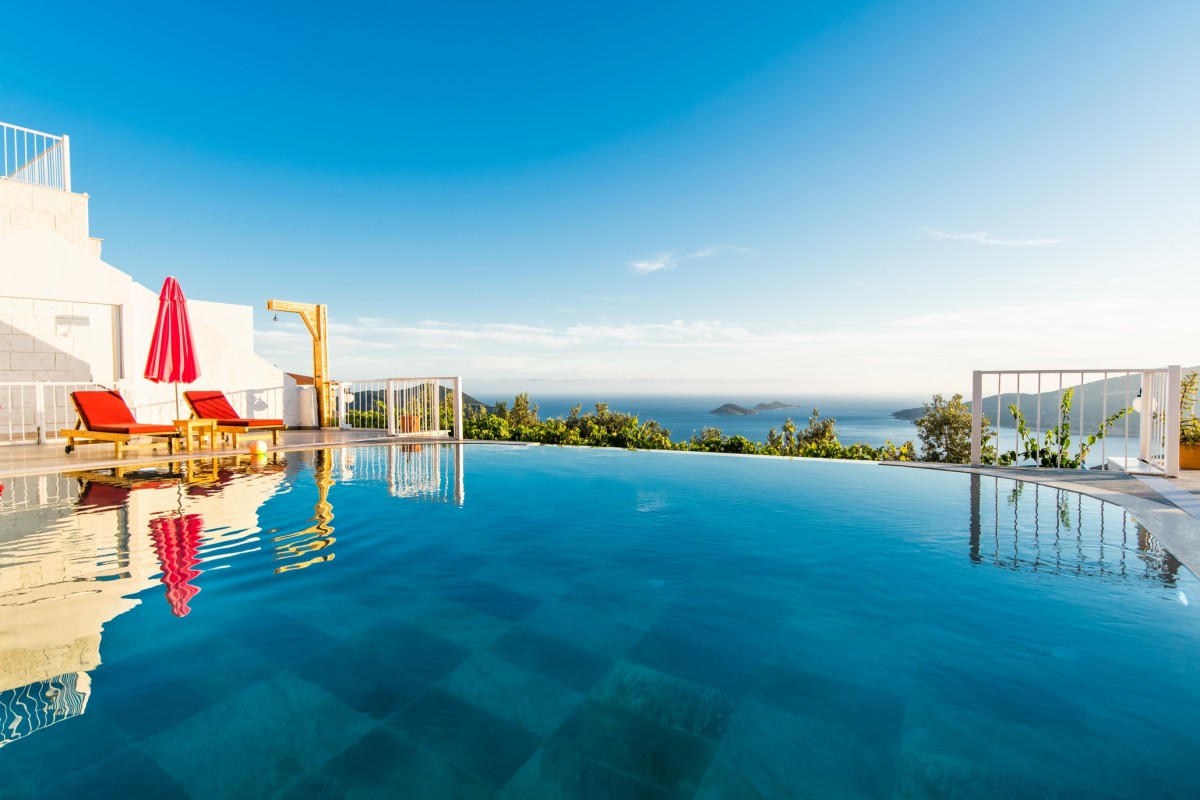 Villa Rental Shortcut
Rental Villas in Kas, Kalkan and Fethiye
Featured Villas
Holiday Villas We Choose For You
Holiday Destinations
Regions Of Our Holiday Villas
Villa Types
Villa Types Separated By Their Features
Kaska Villa
Villa rental shortcut
Perhaps the most enjoyable way to take the tiredness of the whole year is to rent a villa. Have ever you tried to make your holiday in the villa? Would you like to feel the comfort of your home on holiday? We have started to expand our service in the region of Kaş and Kalkan. Wake up to a morning view of the sea, watch your children spend a pleasant time in the garden of your villa with private pool, taste the taste of the BBQ's burned by watching the sunset with your friends, cool off in the pool with the warmth of sunbathing in the day, enjoy the unseen pool on your honeymoon, enjoy the indoor heated pool in winter, enjoying the landscape and rain; A lot of different emotions like present in this holiday sense. As Kaska Villa family, our goal is to offer you a selection of villas starting from the Kas and Kalkan regions where we are local; to offer an amazing holiday in this beauty on earth.
Guest Reviews
Guest Reviews Of Our Villas
Villa Splash
Hasan
Herşey çok güzeldi hizmet temizlik çok teşekkür ediyorum
Villa Muar
YASAR HR
Kaska villa ailesine ve ev sahibi vedat beye çok teşekkür ederim keyifli bir tatildi tekrar görüşmek üzere saglıcakla kalın
Villa Hanedan 1
Muhammet taka
Ferah temiz güzel bir yer.Her oda da tv var,her şey en ince ayrıntısına kadar düşünülmüş,çok memnun kaldık.
Villa Kristal
osman coşkun
Çok güzel bir tatildi herşey çok güzeldi
Villa Nil Dalyan
İsmail Nusrettin
Villa beklentilerimin üzerinde çıktı.Çok memnun kaldım.Fiyat konusunda ise diğer villalardan daha uygun geldi.
Villa Sole 3
Oğuzhan Ayısıt
Sole 2 ve 3'ü beraber kiralayıp kalabalık bir aile olarak çok keyifli bir tatil geçirdik
Villa Familya
Münire tekin
Gerek manzara gerek ev, havuz temizliği oldukça memnun kaldık konumuda gayet güzeldi teşekkürler
Villa Beyaz
Sinan şanal
Cok mutlu ayrıldık. Önümüzdeki yaz içinde rezervasyon yapmayı planlıyoruz. Manzara harikaydi otesi yok .. teşekkür ederiz
Villa Zümrüt 1 Village
Ebrahim Bahra
The problem is to get to it And the jacuzzi doesn't have hot water Other than that it's good
Villa Kristal
Ethem Efir
Her konuda çok memnun kaldık. En kısa zamanda tekrar geleceğim.
Villa Zübeyde 3
Hasan Akın
Çok beğendik memnun kaldık kafa dinlemek için çok güzel bir yer havuzun aileye ait olması harikaydı çok rahat ettik herkese tavsiye ederim.
Villa Şira
Merve Tuzakcı
Güzel bir tatil yeri gayet memnun kaldik hic bir sekilde sorun yasamadik herkese tavsiye edebilirim